. . . rabbit. I'm ashamed to tell you that he is just about my only Easter decoration. And truth be told, he watches over things most of the year.
He always reminds me a little of the white rabbit in Alice In Wonderland. Really, the only thing they have in common is the pocket watch. He was my mother's and I love him so.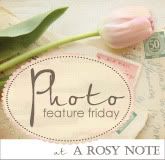 Now, go make the most of this glorious holy weekend!
He is Risen! He is Risen indeed!